Cremation Services are offered to residents of Everett, WA. ad surrounding areas.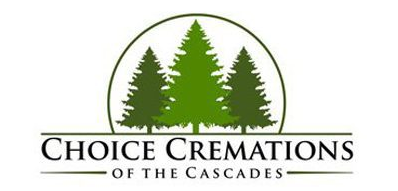 Everett, United States - June 13, 2018 /PressCable/ —
Choice Cremations of the Cascades is a trusted local cremation provider for Snohomish, Skagit, and King counties in the North Puget Sound region of Washington State. They have a family owned Crematory located in downtown Everett. Whether families deal with them online, on the phone or in person – Choice Cremations will attend to each family with compassion and politeness.
Choice Cremations of the Cascades thanks family's for contacting them regarding their services and allowing them to help the family in their time of need. They realize that this is a sensitive and overwhelming time; therefore, they want the family to know that they are here for them every step of the way and the family can call them anytime with questions or concerns that they may have. For the families' convenience they can fax their biographical information, the authorization for cremation, and any other required forms needed to their fax number 425-954-0007 or email the copies to them The Immediate Need form can be filled out and submitted instantly. https://firstchoicecremations.com/forms/
When all signed forms are received they will proceed with the process for the family. When families choose Choice Cremations to provide their cremation service, they can be certain that they will handle the loved one with dignity and respect always. They will follow the Cremation Code of Ethics and the laws of Washington State always. They will never charge a family for a service that they did not request. They will receive a breakdown of the total cost of the cremation they have chosen before making their payment. This breakdown will show their basic services fee, charges for optional services and merchandise, and any crematory fees required by law. They will keep the families' records safe.
They serve people and families of all religious, economic, and cultural backgrounds. They take pride in their reputation, low cost, simplicity, and honesty. Proudly serving the Snohomish, Skagit, and greater King County area in Washington State. They are here for families when they need them. Contact them using their online contact form, email, or phone to set up the family's arrangement. https://firstchoicecremations.com/contact-us/
The family can schedule an in-office meeting with them or complete all the necessary arrangements remotely as well. https://firstchoicecremations.com/forms/
Choice Cremations of the Cascades is a practical, low cost cremation service for the discerning consumer who does not wish to pay the high fees for simple cremation arrangements. Their mission is to provide the family with affordable options and a caring, professional staff. Choice Cremations is there to help bring closure to the family. If making the plans online, their website will soon be able to walk the family through the arrangement process, including legal forms, authorizations, and everything the family needs to arrange or plan. The process normally takes one hour. Please plan to meet with a director by phone or in office after choosing their services.
Contact Info:
Name: Bryan
Email: bryanl@soliefunerals.com
Organization: Choice Cremation of the Cascades
Address: 3305 Colby Avenue, Everett, WA 98201, United States
Phone: +1-425-231-0809
For more information, please visit https://firstchoicecremations.com/about-us/
Source: PressCable
Release ID: 359823